2019 Chieftain Announced
The Chair and Board of Directors are delighted to announce John "Jock" Dewar as the 2019 Chieftain.  A local businessesman of JM Dewar Plant Contractor, Jock has been a long standing supporter of the games over many years.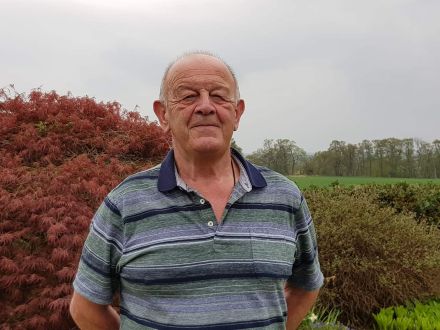 Crieff — 30th April 2019 — Today Anna McLean, Chair of Crieff Highland Gathering said the board of directors is delighted to announce the Chieftain for 2019 is John 'Jock' Dewar.
Jock is a local man, born in 1968 to his parents Ian and Shena, local farmers from Drumdowie Farm, Muthill.  He was educated at Morrisons Academy and was a member of Allanwater Young Farmers.  He met his wife Isabella at a local dance at Richmond House and they married in 1968 in Braco having three children, Mharie, Iain and Mairead and six grandchildren.  The same year Jock married Isabella he started in business with a tractor mounted excavator which grew into the local business we know today as J.M.Dewar Plant Contractor.
Over the years Jock has been a great supporter to the games.  Sponsoring the games for many years and supplying the machines to assist the set up.  He was also involved in reprofiling the park to increase the size of the main arena and the level area that now houses the music tent.
It is fitting that a local man who has done so much for the games over the years receives this honour.  The Chairman and the Directors of CHG are delighted he has accepted this role