2020 Chieftain Announced
The Chair and Board of Directors are delighted to announce Stephen Leckie as the 2020 Chieftain.  A local man and also Chairman and CEO of the Crieff Hydro Family of Hotels.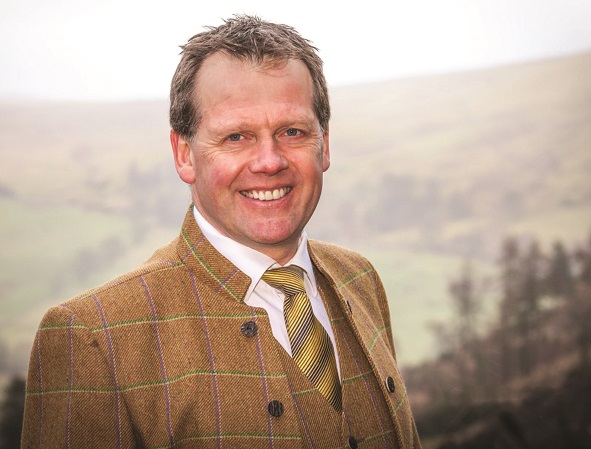 Crieff — 19th February 2020 — Today Anna McLean, Chair of Crieff Highland Gathering said the board of directors is delighted to announce the Chieftain for 2020 is Stephen Leckie.
Stephen is the fifth generation of his family to run the Hydro which is a truly family affair with his wife Fiona also working there along with one of their two sons.  The Crieff Hydro opened in 1868 and is now the oldest trading company in Scotland and since Stephen took the helm in 1994 over £50 million has been invested to make it a true leisure resort competing on the world stage and bringing many visitors to Crieff and the surrounding area.  
Stephen has said, "I am honoured to be the Chieftain of the Crieff Highland Gathering in it's 150th anniversary year. My family and our hotel have had a long association with the Gathering and my Father was a Director on the Board for many years. There's an impressive line up for this year's event and I look forward to working with the Board to make the event a truly memorable occasion."
Anna McLean, Chair of Crieff Highland Gathering  said, "Both myself and the Directors of CHG are delighted he has accepted this role in our 150th anniversary year.  Crieff Highland Gathering is extremely proud of its reputation as Scotland's Premier Highland Games.  We are unsurpassed when it comes to the diversity of things to experience during your day with us and we never stop looking for ways to improve the experience, the magic, the thrills and give our guests an even more unforgettable visit and as Stephen says the line up for our 150th anniversary is something special and you will hear much about it in the coming weeks."